Mikara Reid, Fashion Stylist
Located in New York, Mikara Reid is fashion consultant whose style essence is based on being bold and creative. This identity needed to stand out in a busy New York market, and the use of her Lime Green gives a nice subtle and modern touch to the Black and White photography palette. 
A redesign of her stationery and blog images, this helped unify her brand and bring together all the elements that make her a fashion icon.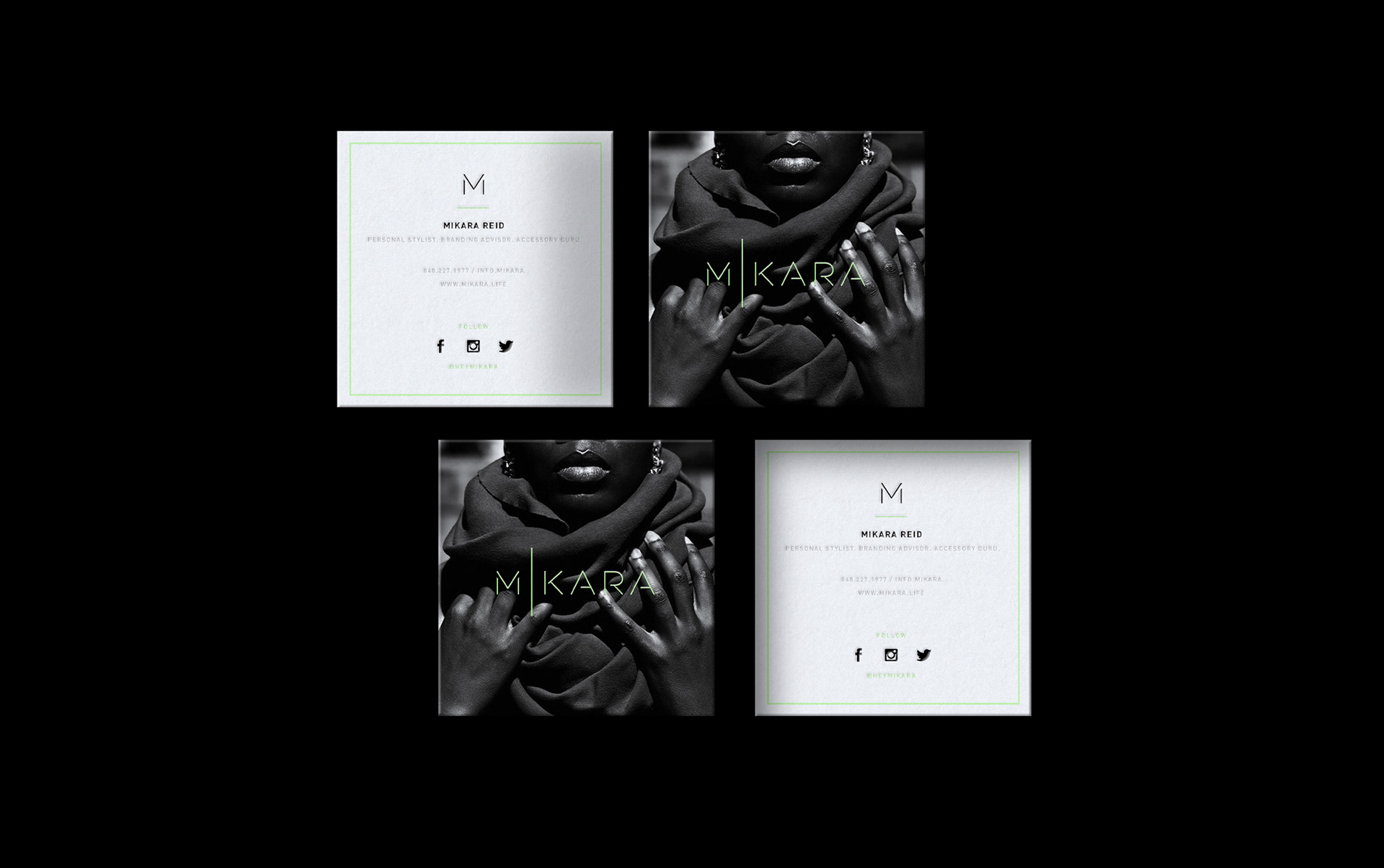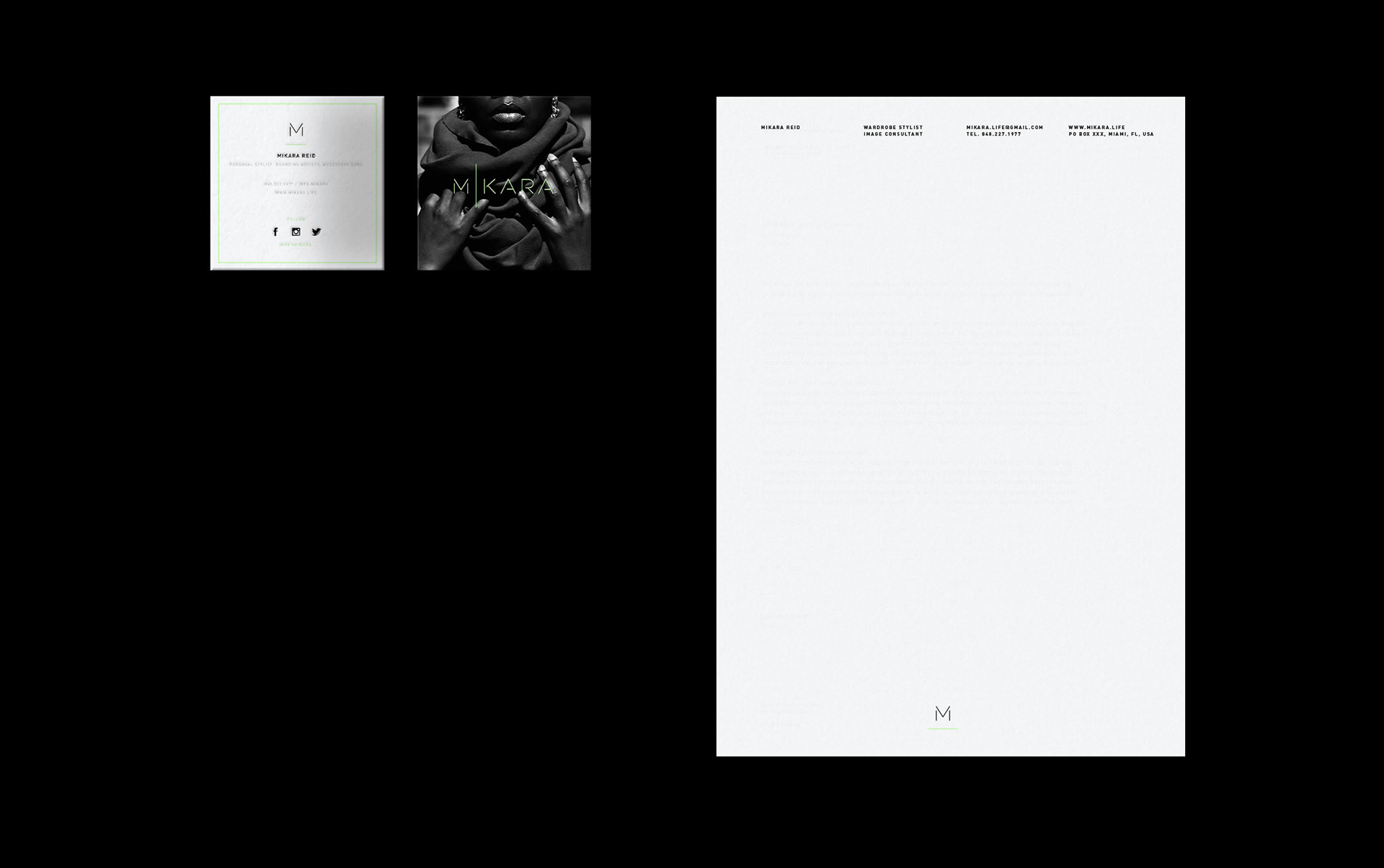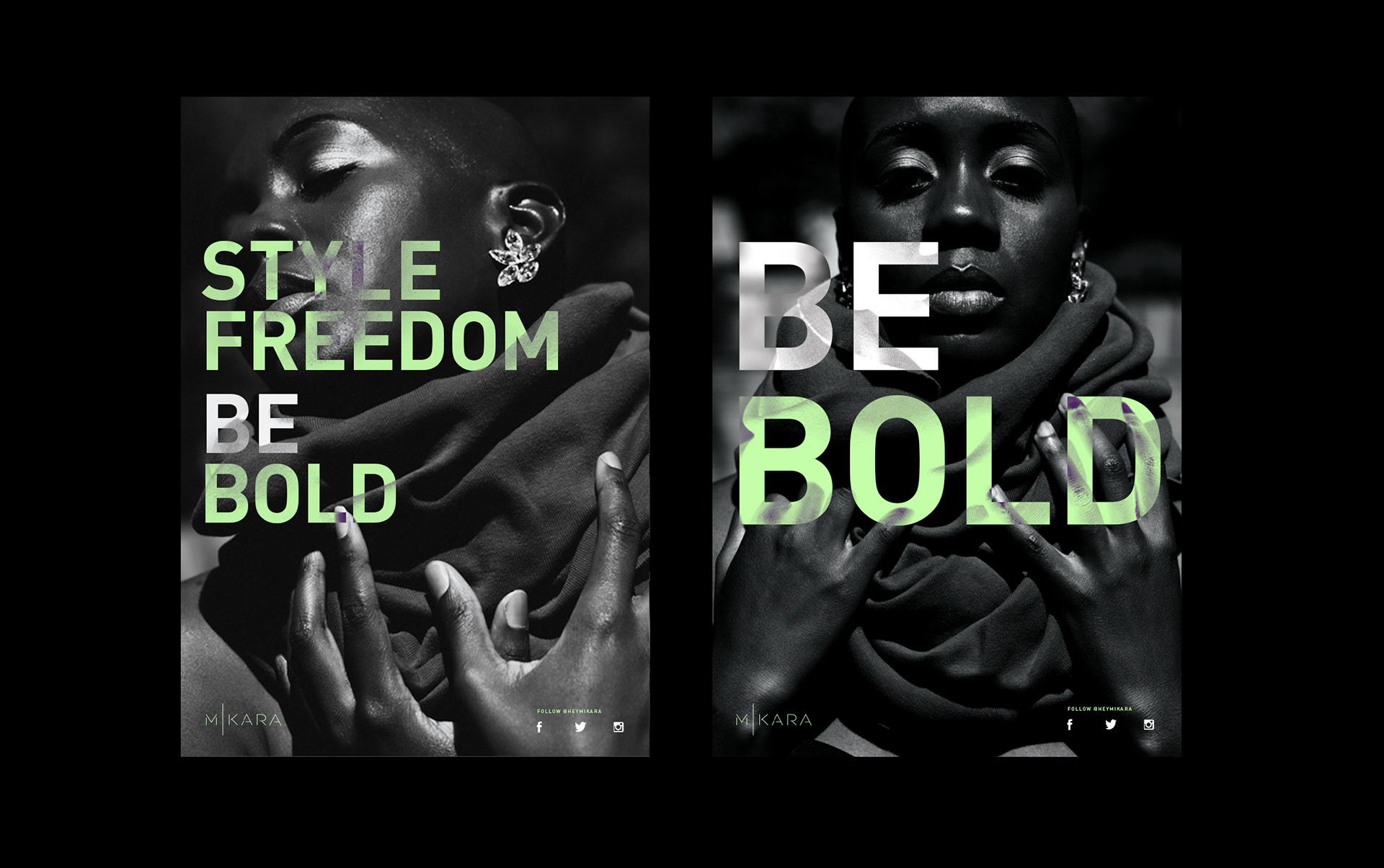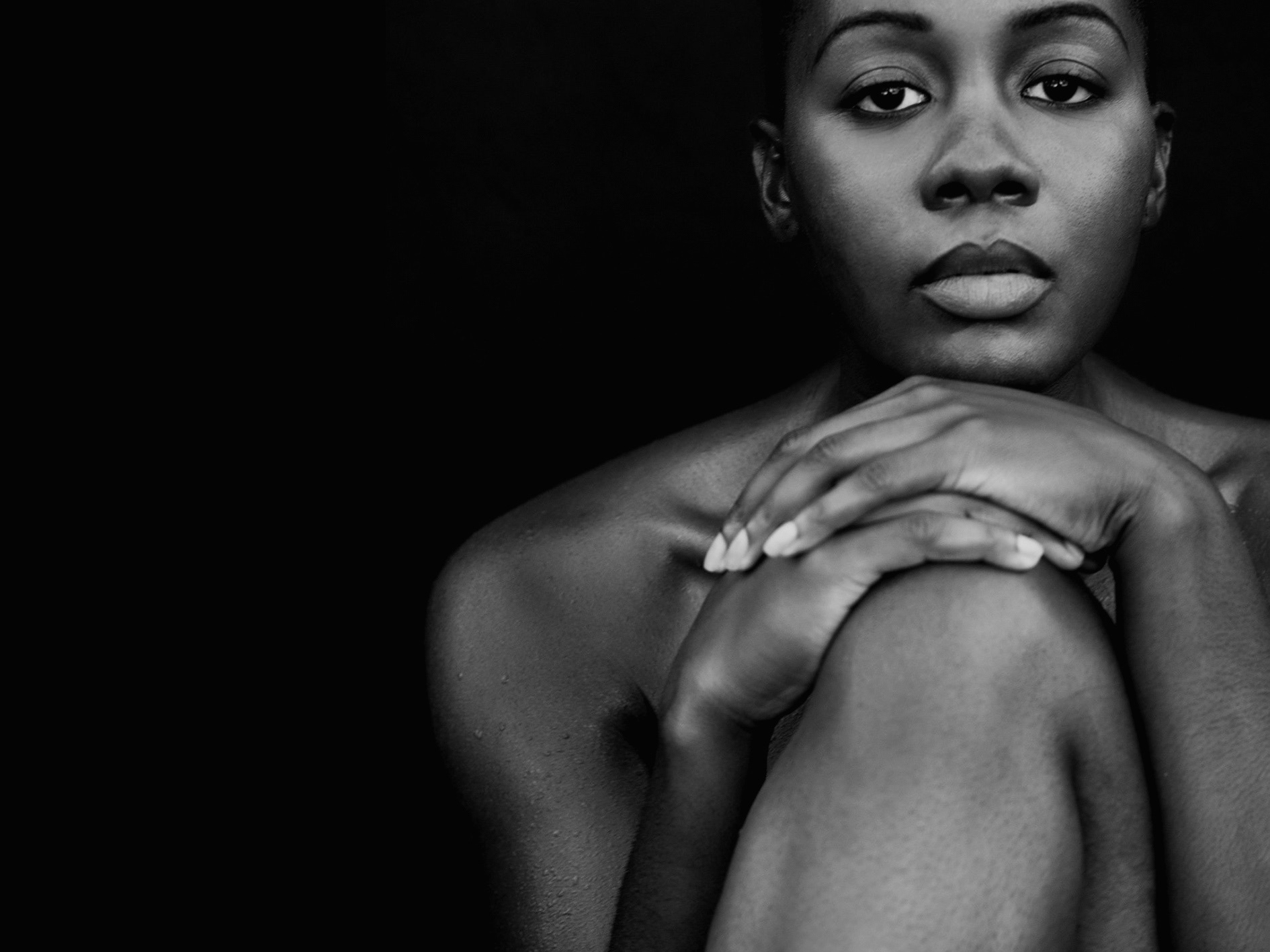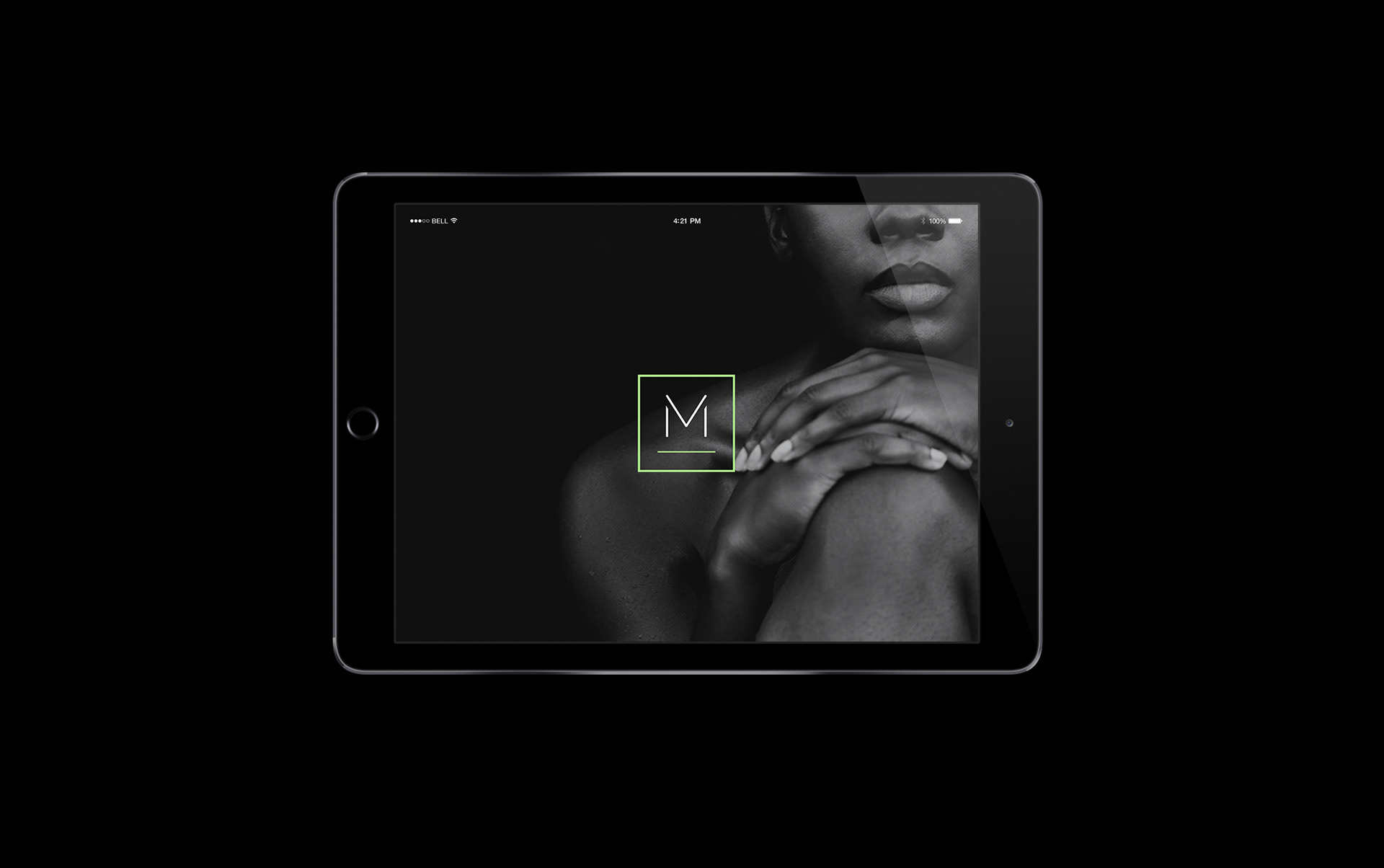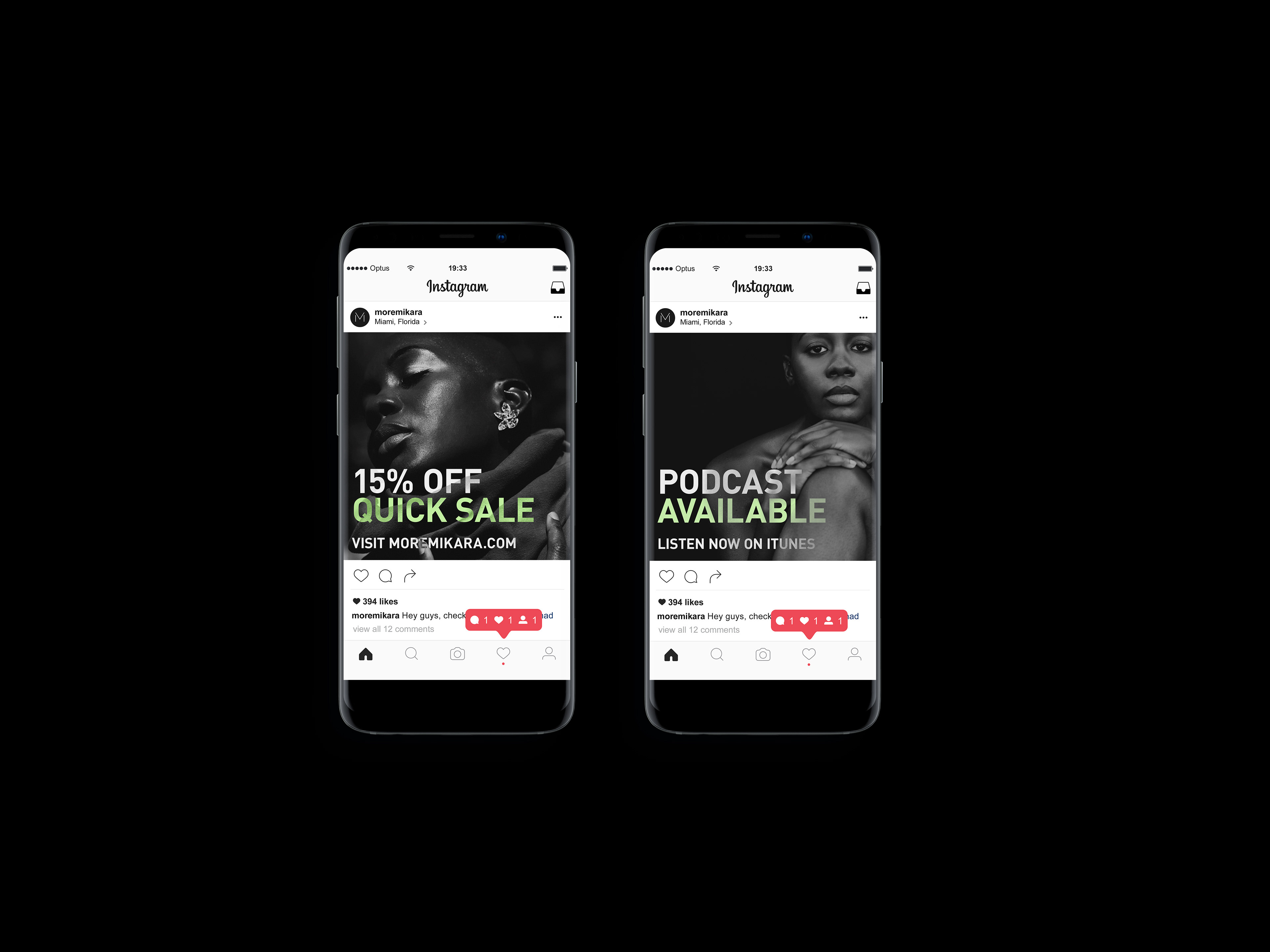 Creative Direction: Jan-Alfred Barclay and Mikara Reid